Wheeee! Happy holidays, everyone!
My Christmas-themed H/D fic "A Wizard's Memory" is up at the HP Podfic Fest! The lovely Takola read it, and you can get is as an MP3 or m4b format, or livestream it right inside LJ.
For those who don't recall or haven't read the fic, it's a postwar Harry/Draco at a Christmas party with a bunch of rich Quidditch snobs. It's probably one of my most romantic stories. Yes, I feel I have to warn for that…
My original summary: NC-17. (5900 words). Harry attends a holiday party which brings up not-so-old memories. Quote: "As if they hadn't spent some seven years hating each other, seven weeks fucking like weasels, and the two years since ignoring one another." A gift fic for Charlotteschaos in the HD_holidays exchange.
Cover art: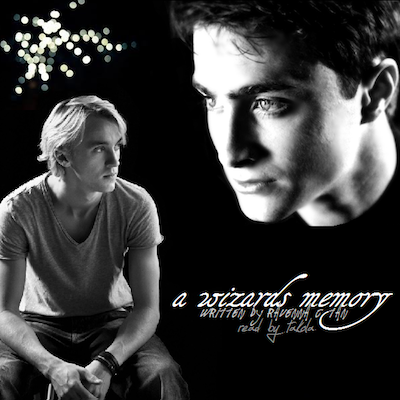 Link to the post & podfic:
http://hp-podfic-fest.livejournal.com/5582.html
Enjoy!